VerTec Solutions Provides Tax Assistance
with Adobe PDF and Amzi! Logic Server
Over the Internet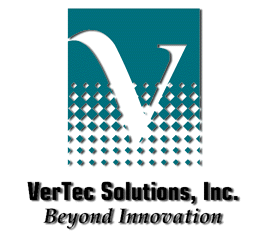 CyberTax

is a newly announced product that allows the general public to file federal taxes electronically by modem or via the Internet. CyberTax merges the technologies of Adobe's Acrobat® Portable Document Format (PDF), VerTec Solutions' TranZform

plug-in software and Amzi!'s Logic Server® together with Nelco's expertise in electronic tax filing.

CyberTax is not a "stand-alone" software product, but a software enhancement to the Adobe Reader v2.1 that allows the user to fill in the forms in Acrobat.

Adobe Acrobat provides visual display of IRS-provided tax forms, TransZForm allows the form to be used for input and output by the user, and an Amzi! logic-base provides all of the rules that embody the tax code.

Prolog was chosen to represent the tax rules because of the nature of the tax rules--they change every year and are made up of rules for relating data. Also, since tax forms contain so many duplicate values, Prolog provided the best means to handle the redundant values on all the forms. Due to Prolog, the user has no need to enter the same information more than once. Currently, CyberTax contains approximately 800 rules and supports 22 of the most commonly used federal tax forms, including multiple W-2s, W-2Gs, and 1099Rs.

The workflow for CyberTax is simple due to Prolog handling most of the logic for each form. Users enter their tax information by tabbing to and entering data into simple edit boxes. After the data is entered, it is passed to the built-in Knowledge Base which analyzes the information. This approach provides a quick and effective means to perform all of the related computations in all of the supported tax forms.

Once the tax return has been completed, the system sends the data to a verification module to ensure that there are no obvious mistakes. After passing the verification process, the tax information may be sent electronically, or by mail.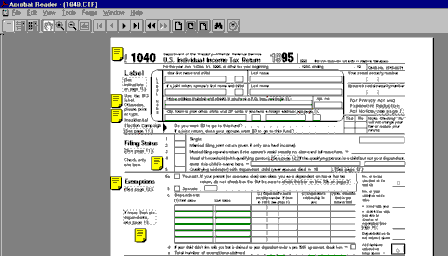 http://www.vertec.com
---
---
Copyright ©1995-2006 Amzi! inc. All Rights Reserved. Privacy Policy.
Amzi!, KnowledgeWright and WebLS are registered trademarks and Adventure in Prolog, Logic Server, Logic Explorer, Adventure in Prolog and Subscription Plus are trademarks of Amzi! inc.